Beloit Health System: Your Lifelong Healthcare Partner
Beloit Health System has been providing comprehensive healthcare services to the Greater Beloit community for close to a century. They continually look for ways to improve the quality of services provided, to build partnerships with other groups, and to continue to grow to serve the needs of the community.
"We provide a full range of services for every stage of your life, from birth to end of life transition," explained Tami Scarpetta, Executive Director of Foundation, Marketing and Community Relations for Beloit Health System.
"The System has a long history in the community, starting in 1928 with the Beloit Municipal Hospital that was in operation for over 40 years," shared Scarpetta. "When a new hospital was needed in the early 1960s, Beloit Memorial Hospital Inc. was formed as a non-profit and ground was broken in October of 1967 and opened the doors in 1970."
Always looking towards the future, Beloit Health System recently renovated the Packard Family Care Center. "It's all brand-new, with a focus on patient and family safety. It's modern and beautiful, functional and welcoming," said Scarpetta, noting that the renovations were made possible from funds raised by the foundation.
In addition to raising funds for projects like the renovations to the Packard Family Care Center, Scarpetta said that the foundation also provides the necessary funding to make sure the hospital treats everyone, regardless of ability to pay. "We are challenged by a disproportionate share (72%) of our patients having lower reimbursement insurance like Medicare, Medicaid, or no insurance. We aggressively manage our costs and we count on commercial insurance, which provides a greater reimbursement, to offset these losses." said Scarpetta, "Unlike other organizations and Healthcare facilities, we are committed to our community and making sure healthcare is equitable to everyone in the Stateline area."
In addition to serving the healthcare needs of the Beloit community, Beloit Healthcare System is proud to be a partner in the community in many other ways. "We support the community, and the community supports us," said Scarpetta. One of the community projects that Beloit Healthcare System partnered on was to create "brain bags" in conjunction with Stateline Community Foundation for an early childhood literacy campaign. All new parents who had a baby at the Beloit Health System hospital were sent home with information that has a book and a toy to promote reading at home to their newborn. "Research has proven children need to hear 3 million words by the age of 3, to stay consistent with literacy standards" said Scarpetta.
Another feature that makes Beloit Health System integral to Beloit, is that they are a local, community hospital." Many hospitals have their headquarters elsewhere, but we don't. We are Beloit-based and we are the largest employer in Beloit, and one of the largest employers in the County," said Scarpetta. In addition, the medical staff live locally. "We strive to bring in the most qualified and talented physicians, and they live and work here; their kids go to school here. We are truly part of the community," shared Scarpetta.
In addition to the many services of the hospital, there is palliative and hospice care, an assisted living center, and the newest program from Beloit Health System: a freestanding birth center on the NorthPointe campus. The new birth center will have three suites, and "will almost feel like your own condo," Scarpetta explained, "since they will have a bedroom, kitchen, and family room, with the goal to create a family experience when the baby is born. There will also be an option for a water birth."
The new birth center is geared towards low-risk pregnancies, and additional care is available at the hospital if needed. "You'll feel like you're at home, but with the safety of a medical organization. The new birthing center will bring these two experiences together in the best possible way," said Scarpetta.
To learn more about the Beloit Health System and how it can provide health care services for every stage of your life, visit their website here.
More Topics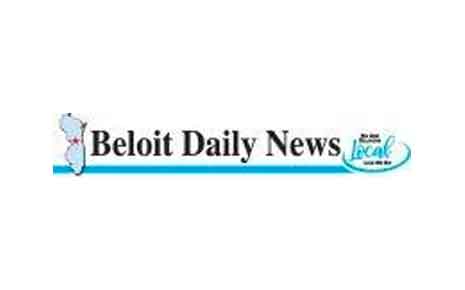 Source: Beloit Daily News SOUTH BELOIT—A new truck stop may be starting construction near the Interstate 90 corridor in South Beloit next year. Officials from Kwik Trip/Kwik Star are in the process of acquiring property in South Beloit for the possible development. To read the full article, click here >>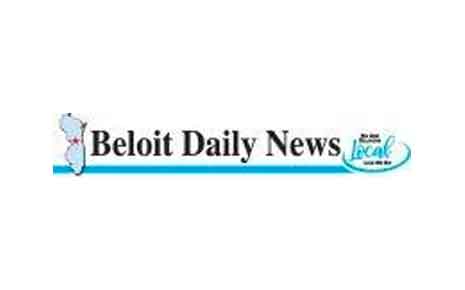 Source: Beloit Daily News BELOIT—Businesses were open late Friday in downtown Beloit, and merchants were offering one-of-a-kind items during the 19th annual Holidazzle event. More than 25 locations participated in the Downtown Beloit Association Holidazzle, offering sales, hosting independent craft merchants and offering activities for kids and their families. To read the ful...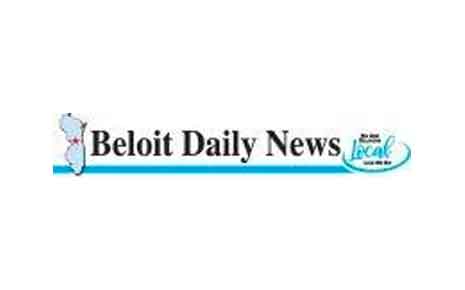 Source: Beloit Daily News BELOIT—The city kicked off the holiday season Friday night with the 30th Annual Downtown Beloit Association's (DBA) Grand Lighted Holiday Parade. Due to the COVID-19 pandemic the parade had been held as a drive-through "reverse parade" for the past two years. But on Friday night the traditional parad...