City Council President announces she will not seek re-election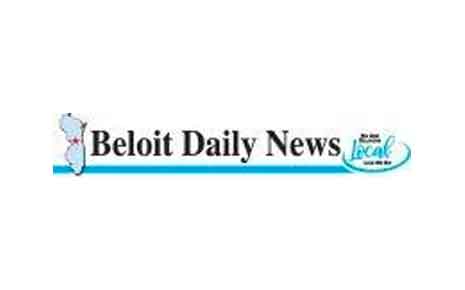 BELOIT— City Council President Regina Dunkin announced Tuesday after eight years on the council and four years as the president, that she will not be seeking re-election at the end of her term in April.
A native of Gary, Indiana, Dunkin grew up in the innercity. Since she moved to Beloit and raised her family here, she said there is not a day that goes by when she is not grateful to be where she is.
Dunkin said that she came to the decision to fill out her non-candidacy form because it was good timing.
"I felt it was time to give someone else a chance to serve," she said. "We have people that are experienced on the council. This past year we had two new council members and now they have had a chance to get their feet wet."
Dunkin is the first ever Black woman to serve as Beloit's city council president. She said that she had the path carved out for her with Walter Knight who was the city's first Black council member and first Black council president.
"I tried to keep that high standard that he had for the city of Beloit," she said. "I think it's been helpful when I go to speaking engagements, especially to let young girls and others know that if I can do it, you can do it."
She said that she has used her platform to speak on diversity issues in the community and to make Beloit more welcoming to all people.
"I try to be intentional and talk about it, so it's not swept under the rug and it allows people to voice concerns and to address them," she said.
The current council is the most diverse in the city's history with the first majority African American council and three women currently serving. She said that there is also a variety of ages and backgrounds on the council, all of which help in making decisions with the best interest of the city in mind.
"We want to make sure that everyone's voices are heard, even those who feel that they don't have that voice," she said. "I think with having all the different perspectives on the board that helps; we are able to be in tune with what's happening in the real world today."
Some of the things Dunkin highlighted as accomplishments she has been a part of as a council member is helping to make the hiring process more inclusive by increasing diversity in the police department; The Ho-Chunk casino approval; redeveloping the downtown with apartment, the YMCA, hotels, and restaurants. She and the council also secured $15 million is ARPA investments to provide housing and homelessness prevention services and they joined the Green Tier Legacy Communities to advance sustainability in the city.
She said that even with all the accomplishments, what she is most proud of is how accessible she and other city staff and council members have been to the community.
"One thing that I do is make sure we're focusing on providing outstanding public service," she said. "I do whatever I can in my role as a counselor to help enhance the services that we're providing and make it more of a partnership with the community."
Dunkin hopes that she is leaving a lasting legacy as a hard worker and someone who has a deep love for her community.
"I tell people if they want to run for the council to not to have an agenda," she said. "If you have an agenda, let it be true caring for this community. I told people who thought about running that one of the qualifications is a heart and to care for others."
"But I think at the end of the day, I want to also leave a legacy of making a difference in this community, making it even better than when I first took my seat," she said. "I want to leave it better."
She said that she didn't know what she wanted to do after she is done in April, but she is excited for what the next chapter brings.
She said one thing she learned as a council president is that there is no I in team and the only way progress happens is if people work together. She said that one of the most challenging times was during the COVID-19 pandemic. She said she learned how to be courageous because the city still had to be run.
She said that if anyone is looking to run for council they should get involved in the community and talk with city staff and learn how operations work.
She said that she is very grateful to the residents of Beloit for giving her the opportunity to serve them.
"I am grateful to the many colleagues, to the city staff, to the many partnerships that I've established throughout the years with the business community, with the small business community, with all the various groups and media for always asking me hard questions that make me think," she said. " I never thought in a million years that I would be president of the city council."
Several council members share sentiments about Dunkin's non-cadidancy.
Council Vice President Nancy Forbeck said that Dunkin's leadership is unlike any others. She said that the city is lucky to have her as a council member.
"She always shows up, and I mean both physically and is preparedness," Forbeck said.
Council member Yusuf Adama said that Dunkin has not only been a mentor, but an example of what a leader should be. He said she deserves some rest.
Council member Sherry Blakley said that it has been inspiring working with Dunkin.
"She's a powerhouse of leadership and involvement in our community. She gets the job done," she said. "She loves to inspire youth from all different backgrounds. Her example will encourage others to do more than they might have thought possible and I will miss her on council."
Dunkin also is the chair of the Wisconsin Public Defenders Board and the Greater Beloit Economic Development Corporation. She was the executive director of the Merrill Community Center in Beloit for nearly 20 years and she served on the School District of Beloit Board of Education from 2000 to 2006.
Four seats are up for election for the 2024-26 Beloit City Council term.
Individuals interested in running for the Beloit City Council can find the election packet at in the city's document center at beloitwi.gov.
Interested candidates can begin circulating nomination papers on Friday, December 1, 2023. A minimum of 100 valid signatures of City of Beloit residents must be submitted. Staff recommends that between 100 and 200 signatures be submitted to ensure ballot access. Nomination papers and all forms must be completed and filed with the City Clerk-Treasurer by 5 p.m. on Tuesday, Jan. 2, 2024.
The spring election is April 2 with newly elected councilors taking office on April 16.