Beloit Meals on Wheels raises record-breaking amount during Wheel Run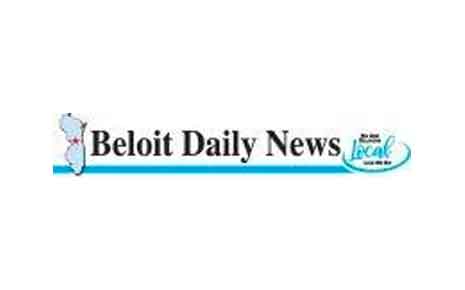 BELOIT—It was a record-breaking day on Saturday for Beloit Meals on Wheels (BMOW) as those with the non-profit were expecting to raise $32,000 from the new 10k Run and 5K Run/Walk known as the "Wheel Run for Meals."
Sponsored by ABC Supply Co., Inc., KERRY, and Regal Rexnord, the event attracted 214 runners and lots of generous support. DJ Chuck Wilson was playing tunes such as "We are Family" as runners stretched and prepared for the timed race. With rain forecasted, organizers were thrilled there were no drops as of rain start time.
"If you don't want to get wet, run fast," said new Race Director Brian Enright to the eager runners.
The last 10 years the race—formerly known as Mushing for Meals—raised more than $160,000, and BMOW has served over 325,000 meals, announced BMOW Executive Director Ellen Wiegand.
"We are so thrilled to be able to gather and continue this very successful fundraiser. We couldn't have done it without the visionaries, Jeff Johnson, and Linda Bank, who came up with an idea, brainstormed, and made this race a reality," Wiegand said. "This race would not run smoothly if not for our almost 50 volunteers who show compassion in action. We are always amazed and grateful for the generosity of our sponsors and the community."
Jeff Johnson hung up his race director shoes, and new race director Brian Enright has taken the reins.
Formerly known as Mushing for Meals, the event had been traditionally held in March, although it was rescheduled to June last year due to the COVID-19 pandemic and had been held virtually in 2020. The new and improved race was moved to the third Saturday in May for warmer weather and to spread out BMOW's fundraisers.
Enright said the new date is perfect, before summer gets busy, and much warmer than the former race in March.
Across the street, loyal volunteers with First Baptist Church under the leadership of the guru of goodies Carol Egleston, were preparing the coffee, donated lemon ice from Culver's and chips from Frito Lay. Some volunteers had also brought in homemade breads to join the pre and post-run feasting.
Egleston and crew at the church have been lending help since the run's inception. The church not only provides provisions and restrooms, but hosts the awards ceremony in the sanctuary following the run.
Race results will be available at: https://results.raceroster.com/v2/en-US/results/44y6eh5fqzksvmjt/results?subEvent=