South Beloit mayor presides over final city council meeting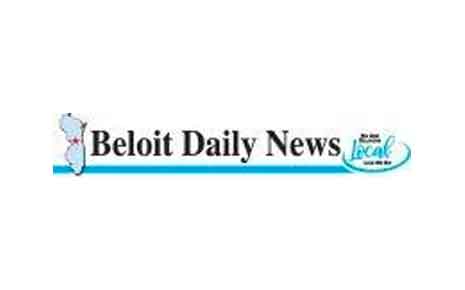 SOUTH BELOIT—Ted Rehl recalled when he first was thinking about running for the office of South Beloit mayor, he was not fully convinced it was the right move. He had just retired form his position as superintendent of Prairie Hill School District and he actually was looking forward to spending more time with his wife and family.
"But something was pulling at me," he said.
On Monday, Rehl presided over his final South Beloit City Council meeting, bringing to an end his seven years as mayor. Rehl announced last week he will officially step down as mayor of South Beloit on May 31, retiring a full year before his term in office is up.
At Monday's meeting, he recalled when he first was exploring the notion of running for mayor, he saw a community that wasn't fully confident in itself.
"The community saw itself as a small town that was going nowhere," he said.
After he was elected, he and other council members decided to get out in the community and find out what people wanted South Beloit to be.
"We decided to go out and really have conversations with people," Rehl said.
Council member Tom Fitzgerald recalled when Rehl first was elected, the city's finances were not the best. There were budget cuts and city staff layoffs, but slowly that picture changed.
"Ted spent many hours talking to industry leaders," Fitzgerald said.
He pointed out it was partly due to Rehls diligence that Mid-States Concrete decided to annex into the city.
He also worked to retain businesses such as Axium Foods and TreeHouse Foods who had considered leaving the city.
Because of Rehl's efforts, and those of the council, the city budget rebounded and flourished. The city was able to buy a new fire engine, a new vacuum truck for the sewer department, and police squad cars are replaced on a regular schedule.
"Ted, you're a great leader and I respect you," Fitzgerald said.
Fitzgerald presented Rehl with a plaque in honor of his service to the community.
Rehl said the city could not have advanced to where it is today without the council members he has served with over the past seven years. He said they were caring individuals who had the best interest of the community at heart.
"I am fully convinced you will continue to do that," he told the council members.
With Rehl's departure, Fitzgerald will step into the role as mayor pro-tem. That will leave a vacancy in his position on the council. But, the city has been searching for a new council member who city officials hope to appoint by the next city council meeting on June 6. Those interested in the council position have until Wednesday, May 18 to submit a letter of interest to City Hall.