Beloit Art Center hosts two artists in June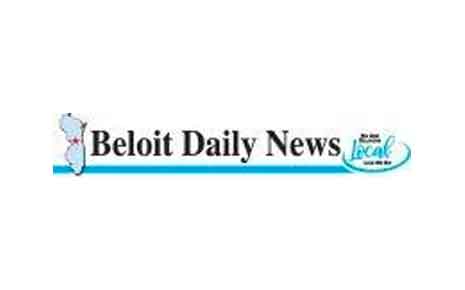 BELOIT—The Beloit Art Center at 520 E. Grand Ave., will present Suzanne Stewart and Patsy Lauer as the featured artists in June.
The Beloit Art Center First Friday Reception for the new exhibits will be held from 5—7 p.m. on June 3. This reception is open to the public, and refreshments will be served. Stewart and Lauer will talk about their creations starting at 6 p.m. Some of their works will be available for purchase.
Stewart's work will be featured in the Main Gallery. She has lived in Illinois most of her life. After graduation from Galesburg High School, she attended Olivet Nazarene University where she studied art. She finished an associates of arts degree at Miami Dade Community College. As a mother of four, art took a back bench for 10 years, but then she got a bachelor of arts degree majoring in Studio Fine Art and Educational Studies from Knox College in Galesburg.
She taught art at the elementary, junior high and high school levels for over 20 years, most recently at Rock County Christian Elementary School. She has shown her work at the Galesburg Civic Arts Center, Junction City Arts Fair in Peoria, the Loft in Morrison, and the Villager Gallery here in Beloit.
"I have loved doing art since I was a small child and my grandmother gave me a pair of scissors and a Montgomery Wards catalog and let me cut pictures to my heart's content. That and the paint-by-number sets my mother bought me hooked me into loving the process of making art. I went from drawing to quilting, sewing and woodcrafts until the age of 36 when I decided to return to college. It was there I fell in love with the fine arts and have been on this journey of discovery and learning and experimenting with a variety of mediums.
"As a teacher, I have had to diversify my skills and practice many art methods. I heard this old saying again recently: 'A Jack of all trades and a Master of none is still always better than a Master of One.' Suddenly I didn't feel so bad that my portfolio of art was so varied. After all, variety is the spice of life."
Featured in the Bell Gallery in June will be the work of Lauer from Milton, now living in Beloit. With a career as hairdresser behind her, she searched for a new passion in retirement. At first, she painted on old windows and put them in her salon. She then enrolled in a watercolor class but quickly switched to oil paints, learning that she was able to work on a painting and change things where she wanted. She paints landscapes, flowers, and some animals.
"I have been motivated by the Open Studio group at the Beloit Art Center on Thursday nights," she said. "My two grandchildren love to come to Grandma's. The first thing they say is, "Can we paint?" They really enjoy it, and it has given them an outlet they can also pursue."
The June exhibits will be available to view through June 24. The Beloit Art Center is free and open to the public. Hours are Tuesday through Friday, 10 a.m.—5 p.m. and Saturday and Monday, 10 a.m.—2 p.m. Parking is in the street. For more about current exhibits and upcoming classes visit www.beloitartcenter.com/gallery-exhibits.