Classic Cinemas reopens in Beloit - A "fun home run" for the community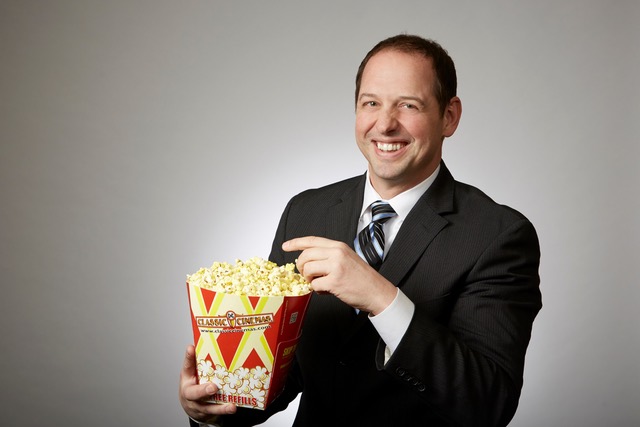 Movie theatres can significantly drive economic growth in small towns like Beloit, Wisconsin. These theatres provide entertainment to the local community and create job opportunities. After a long intermission due to the pandemic, movie theatres are finally reopening and welcoming moviegoers. One is the Classic Cinemas Beloit Theatre, located at 2799 Cranston Road. The theatre, which underwent renovations and opened its doors to the public last year, has received rave patron reviews.
Welcoming the moviegoers of Beloit back again: Classic Cinemas
The Beloit theatre, taken over by Classic Cinemas, has ten screens and boasts all-new seating, a renovated concession area, and a new vestibule. Classic Cinemas CEO Chris Johnson states that the entire theatre has been renovated. The theatre now has new reclining and temperature-control seats and better soundproof walls.
Classic Cinemas: For a safe and enjoyable movie experience
Classic Cinema CEO Chris Johnson spoke to us about the reopening of the cinema after the Covid pandemic and its impact on the local community in Beloit. Johnson believes that to provide the best possible movie experience, they have to provide all the amenities that a big city theatre would have, but then layer that with convenient open hours and getting to know their guests and what they want. With this approach in mind, they have made several changes to the cinema and its operations to ensure the continued growth and development of the area.
The cinema has showtimes from 11 am - 10 pm daily; some weekends, it opens at 10 am. They have increased the pay for employees to match their other theatres in Illinois, and they offer free refills on any size soft drink, popcorn, and ICEE. Guests leaving the theatre are also given free mints and a refund on movie tickets is offered within the first half hour of the movie if they want to leave for any reason. Johnson believes these small measures make a significant difference to guests and make them feel valued.
Better technology and renovation upgrades
In terms of technology, Classic Cinema has leveraged the latest innovation to stay ahead of the competition and continue driving economic development in Beloit. Projection light levels have been raised above industry standards, and new ultra-high contrast laser 4K projectors in Premium Large Format with immersive sound have been added. They also recently acquired a beer license, which they plan to start serving soon, and installed heater power recliners to make the experience even more comfortable for guests.
According to Johnson, there are four theatres in an approximate 20-mile radius (AMC Rockford 16, AMC Machesney Park 14, Janesville 16, and Beloit). Between 2017 and 2019, Beloit was about 5% of the gross income the four theatres brought in. In the last 52 weeks, Beloit now has a 24% share! He says, "The increase is spectacular, and while it certainly reflects the upgrades we put into the renovation, it also reflects the swell of excitement occurring in Beloit now." A 3.8 average rating previously on Google has now gone up to 4.8.
Johnson believes that supporting local small businesses and entrepreneurs is essential to the overall economic development of Beloit. They have hired security and instituted a Youth Supervision Policy (anyone 16 and younger must have an adult with them after 6 pm on Fri and Sat) to maintain a safe, fun environment in their theatre.
Johnson sums it up, "We knew Beloit was a good town for a theatre, so, using a baseball analogy, we expected to hit for a single or double," he said. "But this has turned into a home run and such a wonderful introduction to Beloit as a community."