2022 Beloit 4th of July fireworks moved to ABC Supply Stadium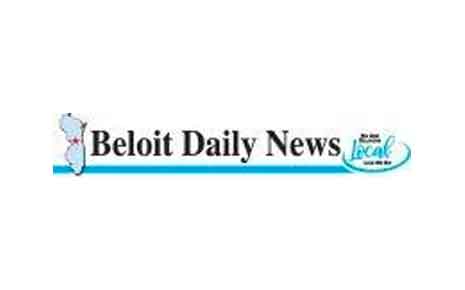 BELOIT—The Beloit Sky Carp will be hosting the City of Beloit's Annual Fourth of July Fireworks and concert at ABC Supply Stadium this year.
The event will still feature a performance by the Beloit Janesville Symphony Orchestra as well as other attractions.
Before the COVID-19 pandemic hit the area, Riverside Park was home to Beloit's annual Fourth of July fireworks show and symphony orchestra concert. This location has been used for the firework show for over 60 years prior to it being canceled in 2020 and moved in 2021.
Because of the longstanding tradition of holding the community celebration at the city park, some have questioned moving the event to the baseball stadium.
"I have concerns. And it is not just a simple knee-jerk against change, either," said former Beloit City Council member Mark Preuschl.
He said changing a community tradition that spanned over 60 years needs careful consideration.
"(Riverside Park) is the perfect place for an all-day community-wide, holiday celebration tradition," he said.
Sky Carp and the City of Beloit hoped to clear up the confusion.
"Last year we were approached by the City of Beloit to help find a controlled location and we partnered with the city to use our old field, the Pohlman Field stadium at Telfer Park," said Josh Flickinger, media and public relations manager at Sky Carp. "The partnership was such a success that we carried the event into 2022."
"ABC Supply Stadium is graciously funding and hosting the fireworks show for the entire community as a free event," said Beloit City Manager Lori Curtis Luther. "In previous years, the City of Beloit has worked with other community partners to fundraise for the unbudgeted fireworks show; however, that system of fundraising has been unsustainable for the city."
The Sky Carp organization took on responsibility for funding and hosting the event, but it still is an event that belongs to the community.
"We will still call the event City of Beloit's Annual Fourth of July Fireworks, because it is the community's event," Flickinger noted.
The Beloit Janesville Symphony Orchestra will be performing starting at 7:30 p.m. and play into the firework show, Flickinger said.
As mentioned earlier the event itself will be free of charge.
"We will be announcing premium seating in the future, but no RSVP will be necessary at the event," Flickinger said.
Unlike at Riverside, outside food and drink will not be allowed in the stadium. Stadium concessions menu will be available along with unannounced vendors.
Seating will be provided at the stadium, but outside chairs will not be allowed.
"People are still able to bring blankets to the show," Flickinger said.
Sky Carp partners with Melrose Pyrotechnics for the 4th of July event and every Friday for a firework show, when they have a home game during the season.
"Our motto has always been to raise the quality of life of our community," Flickinger noted. "We are happy to give back to the community who has done so much for us."