Town of Beloit receives multi-million dollar grant to demolish, rebuild fire station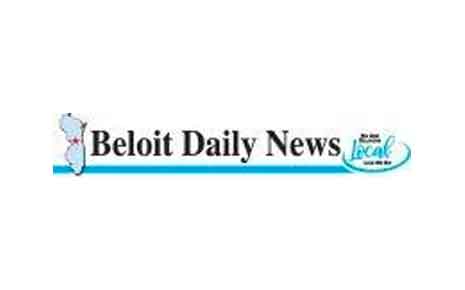 TOWN OF BELOIT—The Town of Beloit has received a $7 million grant throught the Neighborhood Investment Fund which will be used to rebuild the township's fire station on Inman Parkway.
Neighborhood Investment Fund is an allocation of $650 million to invest in community building and recovery statewide. The program was announced in August of 2021 and is administered by the Wisconsin Department of Administration.
The Town of Beloit will soon demolish and rebuild Fire Station #2 at 1143 Inman Parkway.
Wisconsin Gov. Tony Evers announced Tuesday that the Town of Beloit will receive a $7,675,000 grant from the Neighborhood Investment Fund.
The Town of Beloit Board of Supervisors approved submitting a grant application to the Neighborhood Investment Fund back on Nov 1, 2021.
"The cost of the demolition and construction of the new Fire Station #2 is what the total cost of the grant is going towards," said Tim Wellnitz, Town of Beloit Administrator.
Fire Station #2 was built in 1974 and has since become outdated, town officials said.
"Currently all full time Town of Beloit firefighters are working out of Fire Station #1," said Rich Tippelt, Town of Beloit Deputy Fire Chief. "Fire Station #2 is currently not staffed but is being used to house equipment."
Fire Station #1 is also currently home to the Town of Beloit Board of Supervisors meetings.
"The goal of this project is to have both stations staffed and ready to help the community the best we can," Tippelt noted.
A start date for demolition and construction has yet to be set.
"We are currently in the planning phase of construction and demolishing," Wellnitz said. "Our next step is to file the proper paperwork and plan a timeline. It is still in its early days."
This was not the only grant applicant in the Beloit area that was accepted for the Neighborhood Investment Fund.
On Feb. 23, Evers announced that the City of Beloit will receive $9 million in funding for the same program.
This program funded the construction of the Community Outreach and Engagement Center at the Colonel Robert H. Morse Library.
Beloit College also added $1 million in funding for the project.
The center hopes to encourage and foster partnerships with Beloit College, School District of Beloit, Beloit Health System, the Boys & Girls Club, Acts Housing, Community Action, and the NAACP, according to Governor Tony Evers office. The goal is to find solutions to complex community problems and bring the community closer together.
When the announcement was made the estimated completion of the project would be August 2023.