South Beloit, Beloit craft deal to provide fire department leadership services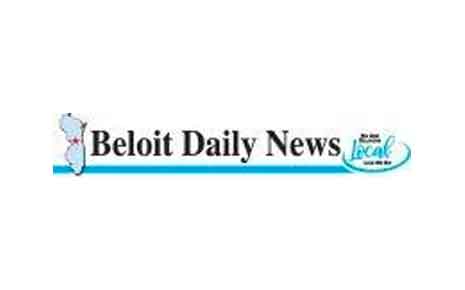 SOUTH BELOIT—The City of Beloit Fire Department will provide a person to act as fire chief for the South Beloit Fire Department, according to an intergovernmental agreement approved by the South Beloit City Council Tuesday.
The Beloit City Council is scheduled to review the intergovernmental Agreement tonight (June 1) at a special meeting.
The South Beloit Fire Department has been operating without a permanent chief since former Chief Dan Zerfass resigned in October. After Zerfass resigned, Capt. Gary Brown took on the role of interim fire chief. However, Brown was on leave from the department starting in mid-March and he soon resigned from the department. Lt. Dave Palmer has taken on many of the chief duties in the interim.
oon after the departure of Zerfass, South Beloit officials started talking with neighboring fire departments about sharing resources, including sharing leadership personnel, according to South Beloit City Administrator Sonya Hoppes.
According to the agreement, Beloit Deputy Chief Jason Griffin will provide leadership services to South Beloit for an estimated 10 hours a week. Griffin has been with the Beloit Fire Department for 22 years.
South Beloit will provide compensation in for 25% of the salary of the individual selected, who is Griffin.
The term of the intergovernmental agreement is 180 days. The agreement can be terminated at any time with 30 days notice. The agreement also can be extended, Hoppes said.
"The City of Beloit Fire Department wants to be a good neighbor and partner to South Beloit," Beloit Fire Chief Dan Pease said. "Our leaders strive to maintain a level of fire and EMS services that best serve both communities."
Hoppes said the South Beloit Fire Department personnel know Griffin and are looking forward to his leadership in the department.
"They already know him and respect him," Hoppes said.
She added there probably will be an adjustment time because the fire department personnel has gone through a lot of change in the last seven months.
"This is a lot of change for a small department. We want to have everyone get used to it and be comfortable," Hoppes said.