Family Promise homeless shelter in Beloit prepares to welcome families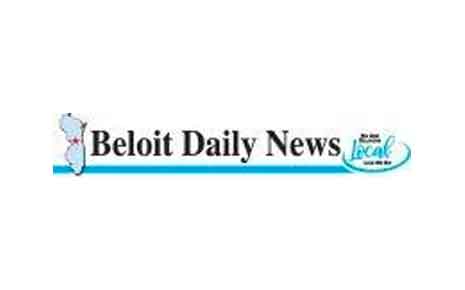 BELOIT—The Family Promise of Greater Beloit is preparing to welcome families to its new home at 1006 Bluff St., after making strides in renovating the new facility which was formerly St. John Lutheran School.
The former school now has multiple living room areas, a kitchen area, a learning center room with computers, suite areas with multiple rooms families can stay in, four decorated bathrooms, and more.
Executive Director Tammie King-Johnson told the Daily News that Family Promise celebrates 20 years of providing emergency shelter to homeless families this year. Though King-Johnson has only been on board for 90 days, she actually was the founding executive director at the start of the shelter's inception.
"20 plus years ago, there was a group of us in Beloit, and there was an issue with family homelessness in Beloit," King-Johnson said. "We got together through a group that was then called the social justice concerns committee. Long story short, we've made changes over the year, originally we formed what was called the Interfaith Hospitality Network."
She said that in the past churches would come together and work with the organizations to house families on a rotating basis. They also would have a day center where families would be at during the day with an executive director and case manager.
Now, the shelter has a permanent home next to St. John Lutheran Church.
"We changed our name several years back to Family Promise because Family Promise is a national organization," King-Johnson said. "We are one of the 200 affiliates that provide services to homeless families across the country. Many of them still house families in churches, but today we have a single fixed site location."
Through COVID-19 funding and funding from local foundations Family Promise was able to renovate the space. The families are currently being housed at a local hotel until the shelter at Bluff Street is complete. King-Johnson hopes to welcome families in late June. The shelter currently has five families housed at the hotel.
The families vary in composition as well. The families can be parents with children or grandparents with adult children and grandchildren. King-Johnson said they've seen many grandparents raising grandchildren and they've seen an increase in single dads with children.
"The family composition can be any composition as long as there is a minor child in the equation, then they're eligible for," she said.
Each family can stay up to 90 days at the shelter. The goal is for them to find permanent housing when they leave the shelter.
Family Promise still partners with multiple churches. The churches will come and host dinners and other activities at the shelter. They also plan to have their numerous volunteers take shifts at the new shelter on a rotating basis. The staff consists of four at the moment, which consists of King-Johnson, the shelter manager, the program assistant and weekend staff.
"We're going to start with housing six families," she said. "It could be anywhere from 30 to 36 individuals, depending on how many people are in the family. We have the ultimate capacity to house nine families in the facilities."
Volunteers have been working on moving in things like beds, and recently moved in living room furniture. The resource center is also finished now and has a large table for education classes on budgeting, parenting, nutrition education, financial literacy and a variety of other services for families.
"We do prevention diversion, where we support people so they don't become homeless," King-Johnson said. "When people graduate from our program into housing, we work with them for a year providing follow-up services to those folks who will be using this facility too."
The shelter also works closely with the School District of Beloit. The district recently spoke with the shelter and identified 300 plus homeless families in the 53511 area code. King-Johnson wants the community to understand that the lack of affordable housing has cause many issues for local families, even ones you wouldn't think are struggling.
"Beloit has less than a 1% vacancy rate," she said. "With the cost of rent increasing, that folks were seeing become in jeopardy of becoming homeless is not who people typically think. It can be anyone that's pay more than 30% of their income toward their housing is at risk."
It is King-Johnson's hope that the community can suppose each other during this housing crisis, and support the shelter as they continue to provide emergency housing.
On June 14, Family Promise will have an open house from 4:30—6 p.m. at their new location. There will be an official ribbon cutting ceremony at 5 p.m. For more information on Family Promise, head to familypromisebeloit.org.