Beloit Police Department want to hear from the youth of Beloit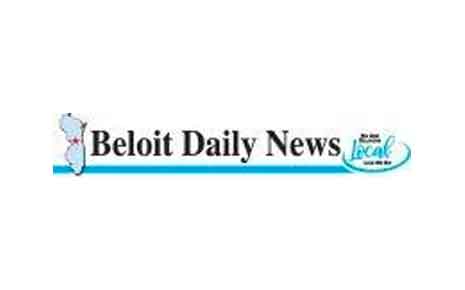 BELOIT - The Beloit Police Department wants to expand community outreach with three brand new events that will be held this summer.
"We have hosted other community events in the neighborhoods, including community picnics with pick-up basketball and football, but this is the first time we are hosting these particular events," Beloit Police Chief Andre Sayles said.
The first event is, Speeches at the Splashpads, which is scheduled to take place from 2 - 4 p.m. on June 29 at Summit Park, 1218 Henry Ave.
Speeches at the Splash Pad offers young authors ages from 10-17 the chance to read their poem or speech to the community and local police.
The poems or speech will be reviewed by police officers on location, just to make sure there is no vulgar or inappropriate language.
"This event is designed to provide a positive interaction between our community's youth and our officers," Sayles said. " We look forward to hearing from the many talented poets, orators, and writers who are looking to express themselves."
The second Speeches at the Splashpads will take place from 2 - 4 p.m. on July 20, at Vernon Park, 934 Vernon Ave.
"We are holding the events at different splash pads," Sayles noted. "The events will have the same format, but will vary based on attendance."
The speeches or poems will be different at each location and provide a different experience for the community.
Both Speeches at the Splash Pad events will be followed by REC Mobile stopping at the parks to provide activities and games.
REC Mobile is a free program hosted by the City of Beloit Parks and Recreation Department. The city staff members take a SUV to various parks in Beloit every Wednesday throughout the month of July.
The REC Mobile will be at each park from 4:30-6:30 p.m. This is separate from the police department's events, but people are welcome to attend both.
The third event is titled Conversations Around the Campfire and will take place from 7:30 - 9 p.m. on Aug 10 at Big Hill Park, 1201 Big Hill Court.
"Some of the most meaningful, in depth conversations are often held around a campfire while enjoying nature," Sayles noted. "This will be a positive opportunity to spend a summer evening around a campfire, cooking s'mores with officers, and building relationships. We will bring the marshmallows and everything needed for a campfire."
All three of these events will be free of charge. The events look to enhance the community and police department relationship in a fun and engaging way.
"As a young boy growing up in a community in Illinois, where I experienced racial discrimination by police, I've made it my goal to change the system from within," Sayles said. "One of the ways to do that is to build relationships with the youth in our neighborhoods. These events will help our youth build a relationship with our officers, and help our officers to learn more about the community they serve. Strengthening relationships is crucial to helping to forge a community that is free of crime and built on trust."