Beloit City Manager Luther takes new job in Kansas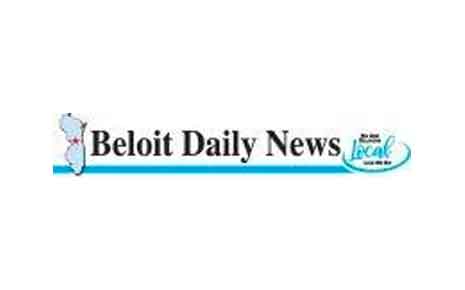 BELOIT—After seven years as Beloit's city manager, Lori Curtis Luther will be leaving the community to take a job near her home town in Kansas.
Luther announced to the Beloit City Council Monday that she has accepted a position as city manager for Overland Park, Kansas, which is the second largest city in Kansas, with about 200,000 residents. The city is near Olathe, Kansas, where Luther was born and where her parents and other family members still reside.
"Over the last few years in particular, I have been reminded how short life truly is and of the importance of being there for the people you love while you have the time," Luther said in a written statement to the city council.
Luther became Beloit city manager on June 1, 2015 after former city manager Larry Arft retired.
Before coming to Beloit, she was Peoria County, Illinois administrator from 2011 to 2015. She was city administrator fro Waukesha, Wisconsin from 2008 to 2011. She was city administrator for Reedsburg, Wisconsin from 2005 to 2008.
She earned a bachelor of arts degree from Baker University in Baldwin City, Kansas where she studied political science and Spanish.
She earned a masters degree in public administration from the University of Kansas in Lawrence.
In 2021, Luther was named to the 16-member Board of Directors for the League of Wisconsin Municipalities.
Luther said she is proud of the accomplishments of the city during her tenure as city manager. She pointed to the development of the one million square foot Amazon Distribution Center in the Gateway Business Park; the final placement of land in federal trust for the future home of the Ho Chunk tribal casino and resort development; the completion of the ABC Supply Stadium, which serves as the home of the Sky Carp baseball team; the forging of intergovernmental agreements with area communities including sharing fire chief services with the neighboring communities of the Town of Beloit and the City of South Beloit, and more.
"When I look back at my time here in Beloit, I am thrilled with all that has been accomplished," Luther's written statement said.
She said she will schedule a meeting in the near future to discuss her final day as city manager and transitioning as she prepares to leave the community.
She and her husband, Chris, have three sons and one daughter.