Video of USS Beloit event set for June 21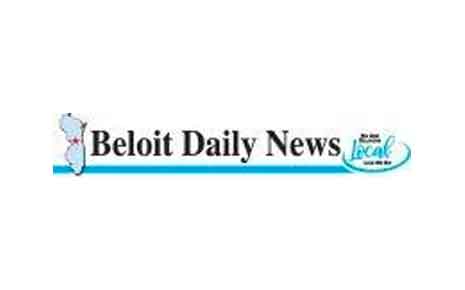 BELOIT—A video presentation of the May 7 christening of the USS Beloit in Marinette, Wisconsin, will be held 5:30—7 p.m. June 21 at ABC Supply Stadium.
The event will include music performances and a chance to hear from World War II heroes and the ship's sponsor, retired Major General Marcia Anderson.
Free tickets to the event can be found on Eventbrite. Eventbrite will email a QR code to those registering for tickets.
The event will include:
? Introduction of the ship's sponsor, retired U.S. Army Major General Marcia Anderson, who grew up in Beloit. She became the first African-American woman to achieve the rank of Major General in the U.S. Army.
? Introduction of the four artists who created a challenge coin that will forever be in a box welded to the USS Beloit's mast. The four local artists, Abigail (Bea) Champeny-Johns, Miguel Ángel Olivera, Aaron Nilson and Tom West.
? Introduction of local World War II veterans and 'Rosie-the-Riveters' who were honored in Marinette during the christening ceremony on May 7.
? Presentation of colors by a joint Honor Guard from the Rock County Sheriff's Office and the City of Beloit Police Department.
? Musical performances by Sara Lemen and the Jack Farina Orchestra.
? Videos of the christening and launch and a viewing of the trailer for "Honor in the Heartland: The Story of the USS Beloit," a documentary about the construction and naming of the vessel that is being produced by Fairbanks Morse Defense (FMD).
"The City of Beloit thanks VetsRoll and Fairbanks Morse Defense for all they have done to support all events surrounding the USS Beloit," said Jen Hall, economic development director for the City of Beloit. "We look forward to celebrating this momentous occasion with the entire community."
VetsRoll offers trips to Washington, D.C., to veterans so they can see the war memorials. VetsRoll also offered to take veterans to the USS Beloit christening in Marinette on May 7.
Fairbanks Morse Defense has advocated for the U.S. Navy, one of the company's largest customers, to name a vessel after Beloit in recognition of the city's support of America's national security over the past century.
The 388-foot USS Beloit was built by Lockheed Martin in the Fincantieri Marinette Marine shipyard. After the christening, the USS Beloit was launched into the Menominee River.