Beloit Bound: A Navy Crew's Unforgettable Visit
The City of Beloit welcomed some very special visitors during the last week of August.
The crew of the USS Beloit was in town to meet the people of the community their ship was named after. USS Beloit is a Freedom-class Littoral combat ship of the United States Navy. Named after the city of Beloit, Wisconsin, she is the first commissioned ship in naval service to bear this distinguished name.
A series of community events had been meticulously planned for their visit.
On Sunday, August 27th, the crew members disembarked from the USS Beloit. Their first stop was Meals on Wheels, where they volunteered to deliver hot, nutritious meals to the elderly residents of the city. It was a heartwarming experience, as the crew members brought a bit of sunshine into the lives of those they served.
The crew gathered for a Community Meet and Greet at a local park in the evening. The people of Beloit turned out in droves to welcome their namesake ship's crew. It was a lively affair, with music, food, and plenty of stories shared. The crew felt like they were part of a big, welcoming family.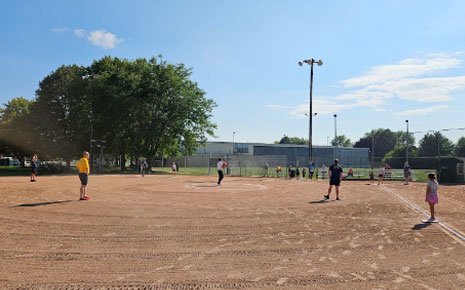 During the community event at Telfer Park, the crew played a game of kickball with local kids. Laughter echoed through the air as sailors and children played together, forging connections transcending age and background.
The crew also received a City Council Proclamation ceremony, where they were honored for their service.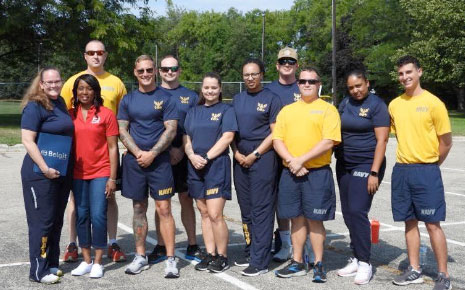 On Monday, August 28th, the crew embarked on a series of tours. They were taken on a tour of the city's downtown and visited Fairbanks Morse Defense.
They also visited Lincoln Academy, where they interacted with students and shared stories of life on a naval vessel. The students were in awe of these real-life heroes in their midst. They also bought back-to-school shoes for local kids during the Shop with a Sailor event at Rogan's Shoes.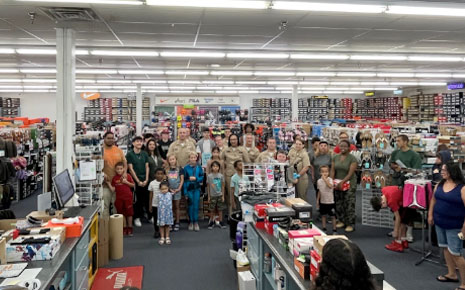 On Tuesday, August 29th, the crew explored South Beloit High School and Beloit Memorial High School, encouraging students to pursue their dreams and stay committed to their education.
In the evening, the crew attended a Beloit Sky Carp baseball game, where they cheered on the local team. The Vets Roll event, which honored military veterans, followed the game.
On Wednesday, August 30th, the crew's visit to Beloit drew to a close. They visited the Fire Department Headquarters, where they learned about the local firefighters' heroic efforts to keep the community safe. They also toured Turner's Garden Prairie School, inspiring young minds with their presence.
The final stop of their visit was at the Beloit VFW, where they shared stories with fellow veterans and learned about the rich history of the Veterans of Foreign Wars organization.
The crew of the USS Beloit bid farewell to the city that shared their name, leaving behind a legacy of community, camaraderie, and the enduring spirit of service.