Beloit Memorial High School students learning nuts and bolts of auto repair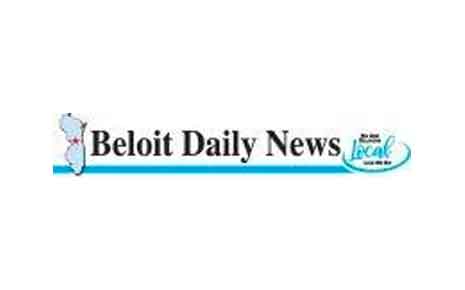 BELOIT — Classes at Beloit Memorial High School help students work on cars owned by staff and even other students. Those classes also help students get a leg up on future careers or further education in the automotive industry.
The work on cars includes oil changes, tire rotations, tune-ups and brake work. Students work in the district's automotive center in the Eclipse Center. Classes are taught by automotive teacher Guy Olson, who is an instructor at Rockford Career College. Olson is also a professional drag racer.
Students are bussed to and from the Eclipse Center, except for those taking classes during the first block. Those students report straight to the Eclipse Center and then are bussed to the high school.
Classes typically start with a lecture in a classroom next to the automotive shop. Then students move to the shop and work on cars. There are three levels that students may take.
Introduction to Automotive is a nine-week class. Students have had lessons like how to do tune-ups, changing tires, fixing brakes and replacing tie rods. Auto 2, which is 18 weeks, is a continuation, but more knowledge is expected from the students.
"Now we're going to narrow it down and we're going to concentrate. You know all the brake parts. You know how they work, but let's talk about the theory. Let's talk about hydraulics. Let's talk about the theory. Let's talk about hydraulic pressure. Let's talk about ABS. Let's talk about anti-lock brakes and how they work and about the nuts and bolts of how they work," Olson said.
Auto 3 is much like a capstone class, Olson said. That is a full year.
So far, there has been a large response. Olson sent out a staff-wide email informing them that students were interested in doing tire rotations, oil changes and brake work. Within 10 minutes, Olson received 54 emails, he said. Appointments have been scheduled three weeks out as well.
While the introductory course gives students vehicle understanding and safety, there is real-world experience, like changing a tire and changing bulbs in head and rear lights. Students will also learn the difference between LED lights and traditional headlights.
"I should be able to hand them a ticket and then tell me what's wrong with it. If you have any questions, come find me and I'll help you out through the processes of elimination," Olson said.
The automotive classes were among those stung by COVID. During the pandemic, the courses were suspended. Classes resumed last year with the introductory course and this year, Auto 2 has resumed. In 2024-25, students will be able to take Auto 3 again.
Students become certified as mechanics through Automotive Service Excellence with testing. There are nine levels ASE excellence varying between engine repair at the first level up to the ninth level, which is light vehicle diesel engines.
According to the Universal Technical Institute's website, certification shows knowledge to customers, it shows seriousness to employers, it can increase earning potential and there is demand for ASE-certified mechanics.
Olson said students can become certified while taking his courses at any of the levels, "it depends on how motivated they are."
Olson said the courses can serve as a base for students to be mechanics after high school. Others may just pick up the skills of working on cars. Some may work at car shops, but not necessarily as mechanics. Olson works with students to try to get them jobs in the field or into a school in the automotive field if they choose to do so.
"Some of these guys may never work on a car again. For some, the skills they learn are parts and service. I'll assign these guys as service writers. They'll call the customer up and they'll tell them what was found with their car and this is what it is going to cost," Olson said.
"I guide them, but other than that they run it 100%. I assign a couple guys to be service writers every week. I assign a couple guys to be parts guys," Olson said.
Devlyn Magee, a junior who is taking the introductory class, became interested in cars from those she has cared about in her life through her grandfather and her boyfriend. Her favorite part of the class so far has been changing oil. She had worked on cars prior to taking the class. Her grandfather worked on cars in Mexico.
"I'm doing this for the skill. I'm not officially doing this (as a career). I'm going into welding," Magee said.
Superintendent Willie Garrison recently visited the Intro to Automotive class. Between his interest in cars and appreciation for education he was impressed with what the class had to offer students.
"When you have hands-on job opportunities for students it always equals some form of success. Technicians have different forms of certifications but you can also work in a shop," Garrison said. "This is a step forward for automotive opportunities."
To keep track of inventory, Olson brings in help from the school's math department as well.
Students only charge for the parts, not the labor, but accept donations.