Wright Museum of Art in Beloit kicks off summer shows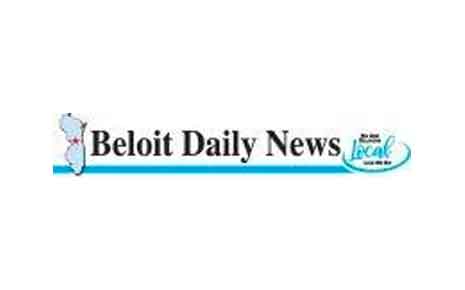 BELOIT—The Wright Museum of Art, at 700 College St., on the Beloit College campus, will host its summer opening reception from 4:30—6:30 p.m. Friday.
Exhibits will include Eccentric Excess: Stories and Satire by James V. Lamb in the Hollensteiner Gallery.
James V. Lamb moved his family to Beloit in 1966. After a life altering heart attack and an early retirement, Lamb began to paint in the style of Grandma Moses, but quickly developed a story-telling style truly his own. Drawing from his societal observations and inner fears, Lamb's paintings depict satire and truth using garish colors and often unsettling characters.
This exhibition brings together over 40 of his paintings lent by friends and family, near and far, and celebrates his art, which was both eccentric and excessive.
The 64th Annual Beloit & Vicinity exhibit will be in the North Gallery.
The Annual Beloit & Vicinity Exhibition has been recognized as one of the oldest regional juried art shows in Wisconsin. This year's show was curated by Beth A. Zinsli, Curator, Wriston Art Galleries at Lawrence University, and Scott Terry, Visual Artist and owner of Mahogany Gallery and Cultural Center. They've selected a group of twenty eight artists from Wisconsin and Illinois.
The Like Fire and Smoke exhibit will be in the South Gallery
Phoenix S. Brown, winner of the 63rd annual Beloit & Vicinity show, is an interdisciplinary artist who uses elements of drawing, collage, and printmaking to disrupt and reclaim western conventions of painting as a woman of color. With contemporary material and aesthetic choices, Brown subverts the one-way window of fantasy that western painting has long offered.
Brown writes, "Throughout art history, nature and Blackness have existed as reserves to exploit; in my work, they blend and force us to confront our viewing access to them. I conceal and reveal parts of figures to introduce dialogues of voyeurism and fetishization. By abstracting representations of nature, I make botanical taxonomy, a European construct, impossible to employ as foliage resists visual specificity. Instead, the presence of nature signals a fantastical, safe space where I allow myself to unravel personal reflections."